At our annual board meeting in June, JF&CS welcomed four new members to our Board, Susan Abraham, Sunitha Das, Ginny MacDowell, and Leslie Zients Pucker. We are excited to have them join the JF&CS Board!
•

Susan Abraham lives in Needham with her husband, Andrew, and their two children, Barrie and Brayden. A graduate of Tufts University, Susan received her Master of Business Administration from Boston University. She is a member of Beta Gamma Sigma, a national honor society for students of business and management. Her areas of expertise include business strategy, program management, product management, and development. Susan is involved with 100 Women of Needham, a community charity organization and is an AIPAC club member. At JF&CS she is a member of the Center for Basic Needs Assistance Advisory Committee. She is currently head of multi asset managed account solutions at Fidelity Investments and a member of their women's leadership group. Susan and Andrew are active members of Temple Aliyah in Needham. In her free time Susan enjoys tennis, running, decorating, and spending time with her children.
"I am excited and proud to join the JF&CS Board. I have been inspired by the mission of the Center for Basic Needs Assistance and look forward to learning more about the broader programs that we offer."
•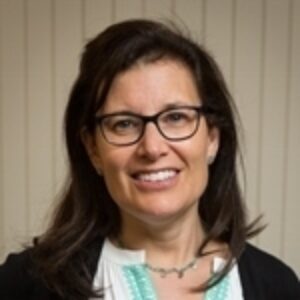 Leslie Zients Pucker and her husband, Ken, have two daughters, Hannah and Isabella. They live in Newton. A Phi Beta Kappa graduate of Emory University, Leslie earned her master's in social work from Catholic University. As a social worker, Leslie worked in medical settings, parenting education, and trauma. She serves on the advisory council of the Jewish Teen Foundation of Greater Boston and formerly chaired the board of Families First Parenting Programs in Watertown. She is currently a board member of the Boston Area Rape Crisis Center and volunteers at CJP, co-chairing the Boston Haifa Connection. As of July 2017 she will also be co-chair of Israel and Overseas Commission. At JF&CS, Leslie is a member of the CERS Advisory Committee, Visiting Moms Vulnerable Families Team, and is co-facilitator of a New Parent Support Group. Leslie enjoys reading, cooking, baking, hiking, and crafts in her free time.

"I am excited to join the JF&CS Board. I am so impressed by the services offered through CERS and look forward to learning more about the many other programs and services provided through this amazing organization."