Schechter Holocaust Services ensures that Holocaust survivors continue to have the support they need to age with dignity while maintaining meaningful connections with one another and with the Jewish community.
Schechter Holocaust Services (SHS) aims to support the physical and emotional well-being of Holocaust survivors in the Boston area by:
Connecting them with resources that reliably meet basic needs
Helping them manage activities of daily living so they can continue living in their home of choice
Reducing isolation by facilitating social connection and engagement.
Through grants from the Conference on Jewish Material Claims Against Germany, CJP, and private donations, eligible Holocaust survivors may qualify for essential services such as home care, medical equipment, adult day care, assistance in paying for prescriptions not covered by insurance, and food assistance.

Specially trained case managers provide in-home visits to assess needs and help link clients to community services.
SHS Café Hakalah is a monthly social and cultural gathering of Holocaust survivors. The goal of Café Hakalah is to offer Holocaust survivors:

An opportunity to talk with and make connections with other survivors
Intellectual and cultural enrichment
Thanks to a very generous gift from Gail and David Schechter, Holocaust Services is named for the Schechter Family.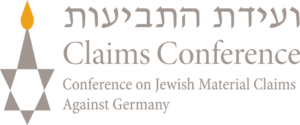 SHS is funded by the Conference on Jewish Material Claims Against Germany, Harry and Jeanette Weinberg Holocaust Survivor Emergency Assistance Fund, CJP, and private support.
For more information, call 781-647-JFCS (5327) or email your questions via our contact us page.
Get support
Help for Basic Needs
A JF&CS professional will take the time to understand your situation and connect you with experts and resources for help across many of life's challenges.
More room at the table
Family Table Food Pantry
Working to end hunger in the Greater Boston Jewish community and beyond. Find out how we can support your family's food needs.